Career Level Competencies
IU staff learning and development shouldn't stop at the core competencies. The IU Staff Competencies also include career level competencies that define skills and behaviors for each specific level within the IU organization. These additional competencies serve as a roadmap for employee development and empower staff to continually strengthen skills and manage their career at IU.
Each IU staff member should demonstrate the core competencies and the career level competencies associated with their role's career structure and career level. Each career level's competencies build upon the previous career levels within a specific career structure. Employees should strive to demonstrate and strengthen the skills and behaviors at their current career level as well as previous levels within the career structure. Staff can focus on growth and development by reviewing and developing the competencies associated with levels beyond their current level.
Career level competencies further define how we work together and ensure success at IU. They provide a clear picture for learning and development to help employees set goals and plan for whatever's next in their career at IU. Learn more at Career Planning at IU.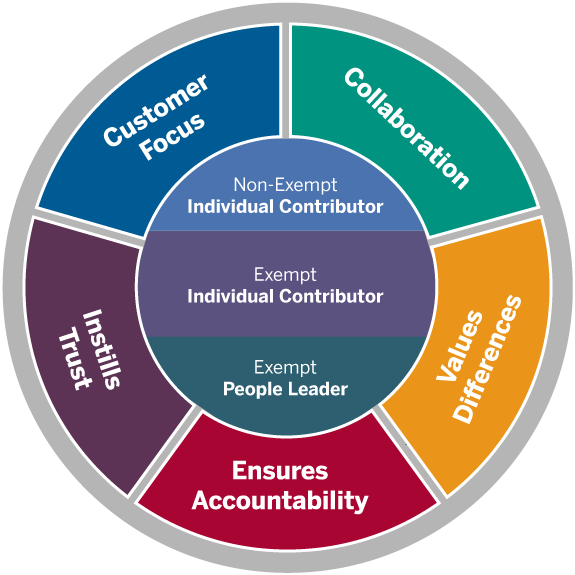 Non-Exempt Individual Contributor
---
Exempt Individual Contributor
---