Organization Development Consulting Services
The Organization Development Team provides collaborative consultation to teams, leaders, and individuals with customized solutions that help the IU community define and realize strategic plans, manage change, increase effectiveness, and improve performance.
Organization development consulting affirms that IU's most important resource is its people. A talented and dedicated workforce is essential to meeting IU's mission and reaching its full potential. Efficient processes and structures—combined with an executable strategy—support our people and enable them to do their best work.
Learn More About Our Services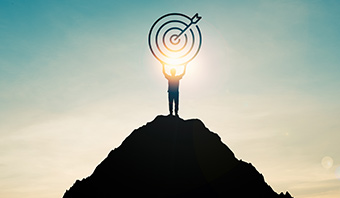 Individual Development
We can help you learn and grow as an employee or leader.
Coaching: Conversations focused on self-discovery and development intended to accelerate individual performance.
Learning and Development: Take advantage of the many opportunities to learn and grow. Learn more.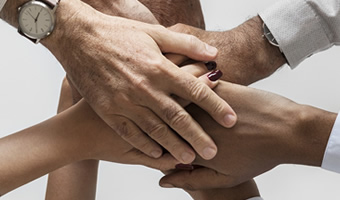 Talent & Team Development
We can assist with the development of your work team or organization.
Performance Management: Establish practices, use tools, and communicate effectively to define expectations and ensure accountability in your work teams.
Change Management: Develop and discuss strategies to plan, manage, and communicate change effectively for your team.
Coaching and Feedback: Build your skills as a coach to strengthen your leadership and better your team.
Employee Engagement: Partner with us to ensure your employees feel good, are engaged, and positively contribute to their work environment.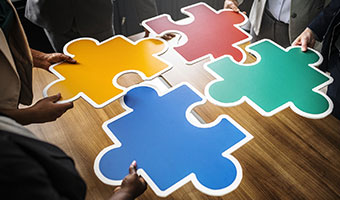 Strategy Development
We can help with organizational strategy and planning.
Strategic Planning: Partner with us on a systematic process to envision a desired future and then develop a roadmap to get there. 
Change Management: Develop strategies and skills to proactively plan, manage, and communicate change effectively.
Frequently Asked Questions
What can I expect when working with organization development consulting?
A member of the Talent and Organization Development Team will contact you to learn more about your needs and work collaboratively to reach the best outcome. Every consulting intervention is unique. Organization development strategies, tools, and assessments may be used to gain information, enhance strengths, or remove barriers to success.
When should organization development consulting services be contacted?
Contact us to help brainstorm, address workplace challenges, develop strategy, boost performance, or just keeping things running smoothly. It's never too soon (or too late) to contact our team.
How do I get started?
Contact the Talent and Organization Development Team at . Please briefly describe the type of support you seek as well as the best way to contact you.
Is there a cost for these services?
There is no fee for our organization development consulting services; however, fees may be associated if external tools and assessments are used.