Online Account Security
Creating online accounts for your IU benefit plans is central to managing your benefits and keeping your personal information, such as beneficiaries or investments, up to date. The resources and tips below outline simple steps you can take to protect yourself and your benefit accounts online.  
Set up online access and routinely monitor your online accounts.
Create online accounts for your IU benefit plans and programs, and regularly log in to monitor them. You can also sign up for foreign login and activity alerts to receive notifications when there is activity on your account.
Anthem

Website: Anthem.com
Mobile: Anthem Sydney Health App
Cigna Dental

Website: my.cigna.com
Mobile: MyCigna App
App Store | Google Play
CVS Caremark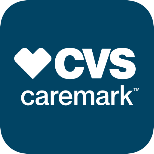 Website: Caremark.com
Mobile: CVS Caremark App
App Store | Google Play
Livongo

Website: my.livongo.com
Mobile: Livongo App
Care.com

Website: iu.care.com
Mobile: Care.com: Hire Caregivers
App Store | Google Play
SupportLinc EAP

Website: iu.mysupportportcal.com
Mobile: eConnect App
Weight Watchers

Website: weightwatchers.com/
us/IU
Mobile: WW / WeightWatchers App
Fidelity NetBenefits

Website: Fidelity NetBenefits
Mobile: NetBenefits App
Nyhart HSA/FSA

Website: iu.nyhart.com
Mobile: Nyhart IU HSA/FSA
App Store | Google Play
Use strong, unique passwords or passphrases, and never share them.
Each of your online accounts should use a unique password or passphrase.
Avoid common passwords or easily guessable information such as your name or birthdate. Instead, create complex passwords with a mix of uppercase and lowercase letters, numbers, and special characters.
You can use a trusted passphrase vault program to help create and track them so you don't have to remember your credentials for each account.
Never share your password or passphrase with anyone, including friends, family, or computer support technicians.
Use multi-factor authentication.
Also known as "two-factor authentication", this feature requires a second credential to verify your identity when logging in to your accounts (for example, using a push notification through Duo).
Enable 2FA whenever possible as it significantly reduces the risk of unauthorized access, even if your password is compromised.
Keep your personal information current with IU and benefit vendors.
Keeping your email, phone number, and address up to date ensures you can be reached immediately if there is a problem with your account.
Monitor your credit report to catch signs of identity theft early.
Federal law allows you to receive a free copy of your credit report every 12 months from each of the three nationwide credit reporting agencies by visiting AnnualCreditReport.com.
If you're enrolled in IU-sponsored medical  insurance, you also have access to free identity repair, credit monitoring, and identity monitoring services through AllClear ID.
Be wary of free Wi-Fi.
Free Wi-Fi networks, such as unsecured public Wi-Fi available at airports or restaurants, pose security risks for your privacy. Always use a secure network connection when accessing your online accounts.
Learn how to secure your devices and protect your home network.
Beware of phishing attacks and scams.
Use antivirus software and keep your apps and software current.
Make sure you have trustworthy antivirus software installed and updated to protect your computers and mobile devices from viruses and malware.
Keep all your software up to date with the latest patches and upgrades and uninstall programs that you no longer use.
Know how to report identity theft and cybersecurity incidents.