| | |
| --- | --- |
| | At work, I have the opportunity to do what I do best every day. |
Know Me: The most powerful benefit a manager can provide employees is to place them in roles that allow them to apply the best of their natural selves—their talents—as well as their skills and knowledge every day.
Try This Now:
Set employees up for success. Organize tasks and activities based on each employee's talents and strengths.
Tools for Action:
Use this Engaging Conversations: Opportunity to do Best tool to understand and appreciate how each person contributes to the team's success
Learn More:
Originally produced by Gallup. Adapted with permission.
Help Employees Use their Strengths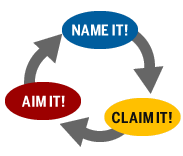 Name it! Help each person gain awareness of and keep in mind their individual talents and strengths.
Claim it! Help each team member appreciate the value and opportunities their talents and strengths offer.
Aim it! Help each team member intentionally invest in the development of his or her talents and strengths.
Outstanding performance is a result of each person knowing what he or she does best and having the opportunity to do it in a role every day."
- Gallup