Exempt People Leader:

Strategic
Strategic Mindset
Seeing ahead to future possibilities and translating them into breakthrough strategies
Being strategic involves looking, planning, and moving into the future with clear intentions and purposeful actions. It's about doing things today with an eye toward tomorrow. Making decisions today that will lead the organization towards its future objectives. You need to consistently ask where you are going and how you will get there.
You show this competency when you:
Anticipate future trends and implications accurately
Readily pose future scenarios
Articulate credible pictures and visions of possibilities that will create sustainable value
Create competitive and breakthrough strategies that show a clear connection between visions and action
How to develop this competency:
Scan the environment first
Before you begin crafting a strategic plan, you need to understand the context in which you operate. Pull together people that have diverse knowledge to create a detailed picture. There are a number of scanning frameworks you can use. The SWOT analysis (Strengths, Weaknesses, Opportunities, Threats) or SOAR analysis (Strengths, Opportunities, Aspirations, Results) are widely used to identify internal and external factors that define and shape the competitive position in the marketplace.
Keep it fresh, fluid, and flexible
It used to be that strategic plans were created once a year or every few years. Not today. To stay competitive and nimble, the neat and tidy plans of the past have been transformed into a continuous strategic planning process. Make sure to revisit your strategy frequently. What are the critical priorities? When difficult trade-offs surface, look to your core values to determine which way to go.
Become a trend watcher
Too busy getting today's work done to think about tomorrow? To cultivate a strategic mindset, keep one eye toward the horizon. Study emerging trends inside and outside your field. Get in the habit of questioning what things will mean in the future. When examining trends, Rosabeth Moss Kanter advises zooming in and zooming out. Zoom in for sharp focus on important details. Zoom out to see how details form patterns and fit into the bigger picture.
Learn more:
Article: 6 Ways to get things done
Book: Strategic Doing 10 Skills for Agile Leadership by E. Morrison, S. Hutcheson, E. Nilsen, J. Fadden and N. Franklin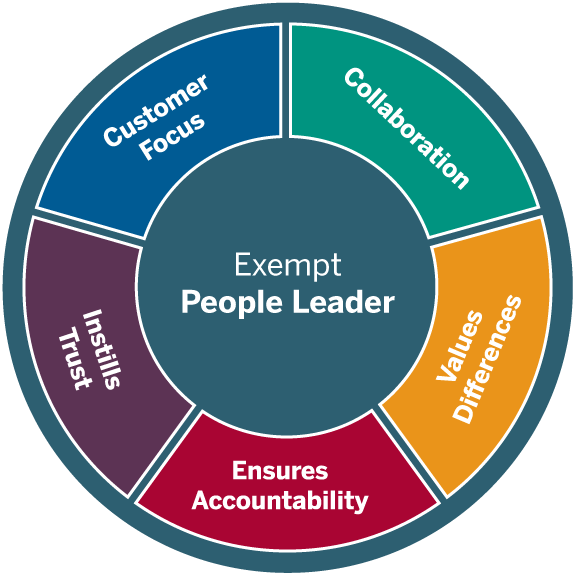 Exempt People Leader
Operational

Sr. Operational

Strategic