Exempt People Leader:

Strategic
Develops Talent
Developing people to meet both their career goals and the organization's goals
Most people want to grow and develop and organizations need people to develop as the nature of their role and the organization changes. Those in positions of responsibility for developing others have to be prepared to play an active part. People won't grow if you don't make it a priority. Without your time, interest, and effort, people won't develop to their full potential. People need support. Get it right and you'll develop a more effective, efficient, productive, and motivated workforce.
You show this competency when you:
Place a high priority on developing others
Develop others through coaching, feedback, exposure, and stretch assignments
Align employee career development goals with organizational objectives
Encourage people to accept developmental moves
How to develop this competency:
Start talking
While it's not your responsibility to own or drive another's career, you do play an essential role in supporting them doing it for themselves. That's where career conversations come in. Take time to have these future-focused, one-on-one conversations. Prepare for the conversation by reflecting on what you see as the person's potential. Ask them to share thoughts on where their career is headed. What they want to achieve short- and long-term. Remember, if you don't know where a person is headed, you can't help them get there.
Think 70:20:10
Research tells us that 70 percent of learning comes from practice—from on-the-job experience and from completing tasks and assignments that are challenging. About 20 percent comes from feedback, coaching, and mentoring we received from others. And 10 percent is formal instructional activities such as training programs, books, etc. Help others create learning and development plans that include all three.
Give and facilitate feedback
Most people are motivated by feedback for three reasons. First, it helps them understand how they are doing against their goals, what they are doing well, and what they need to improve. Second, it shows them what they are doing is important and that you're there to help. Third, if there are negatives, they need to know them as soon as possible. Encourage people to get feedback from multiple sources—including you—on what matters for success in their job.
Learn more:
Book: Best Practices in Talent Management: How the World's Leading Corporations Manage, Develop, and Retain Top Talent by Marshall Goldsmith, and Louis Carter
LinkedIn Learning: Mentoring Others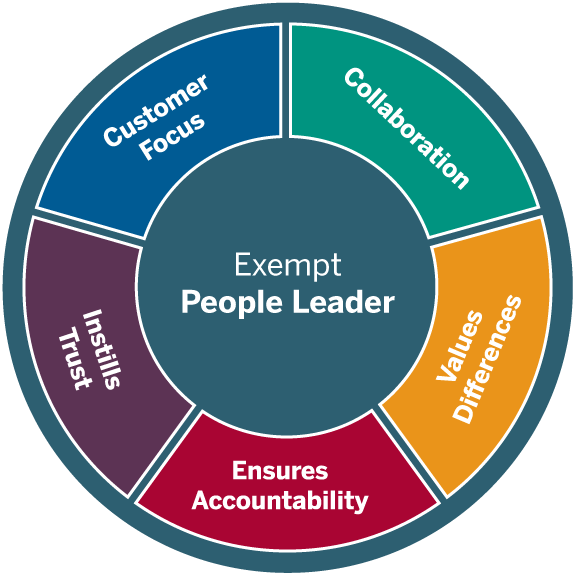 Exempt People Leader
Operational

Sr. Operational

Strategic