Exempt Individual Contributor:

Career
Action Oriented
Taking on new opportunities and tough challenges with sense of urgency, high energy, and enthusiasm
In our fast-moving world, opportunities can pass by in a flash. Organizations depend on great ideas to keep them ahead of the pack, but without implementation, they're just good ideas. This is where action-oriented people come in. They make things happen: ideas become plans and plans become reality. They get things moving. They also inspire others to do the same. So, don't just think it—do it.
You show this competency when you:
Readily take action on challenges, without unnecessary planning
Identify and seize new opportunities
Display a can-do attitude in good and bad times
Step up to handle tough issues
How to develop this competency:
Get the bigger picture
Sometimes a task or project seems pointless. But you were given this assignment for a reason. What's sometimes missing is the why. What does the task contribute to? What difference does it make to the organization? If you don't know, chances are you'll be lacking the motivation to get it done. Find out what is going on in the organization. Understand where your function fits in. Familiarize yourself with the organizational goals. Learn how important the work of your team is to achieving these.
Curb your appetite for one hundred percent
Perfectionism is tough to let go of, especially if you pride yourself on it. Recognize what might be at the root of your perfectionism. Recognize that you don't have to be right all the time. Each week, let go of some of your need to be perfect—even just a little. First, practice tolerating less-than-perfect away from work. Resist ironing every wrinkle out of your shirt and live with the picture frame that's slightly askew. Make similar allowances in the work environment. Let things go. Sometimes good enough is good enough. You just need to be able to figure out when that is. The time you put towards striving for perfection can be put toward actually getting things done.
Get an early start
Do you put things off to the last minute? Pushing things to the last minute can be risky. Procrastination can reduce your ability to flex when unforeseen events come your way. Start early. Always complete 10 percent of each task as soon as it is assigned. Take some preemptive action to get you moving. If you need to feel the heat of a deadline, break the task up into smaller stages, each with their own tight deadline. If the overall task seems overwhelming, focus instead on each step that will get you there.
Learn more: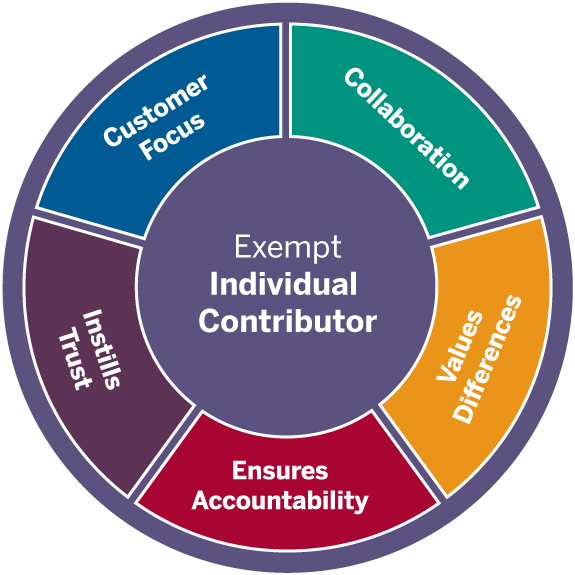 Exempt Individual Contributor