Terminating an Employee
1. Follow the footpath to get to Job Data screen and enter all available employee information in the appropriate fields.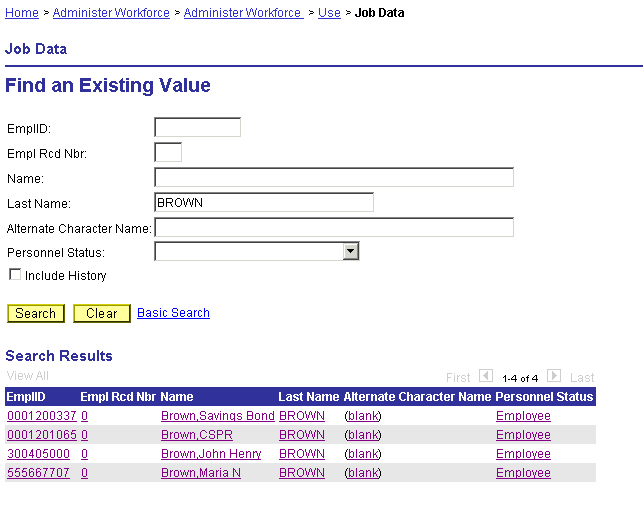 2. Click

.
A) If there is more than one entry under that University ID, a list of available choices will appear.
Click on your choice to access the record.
B) If there is only one entry, the record will automatically appear.
In either case, the next screen will look like this: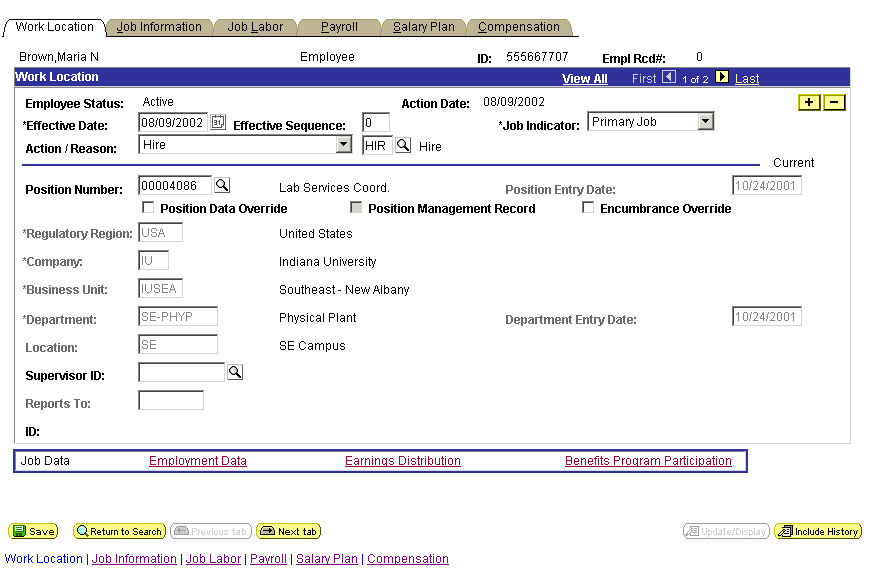 3. Once you get to the Job Data Screen, click on the

. This will allow you to create a new action record.
4. Change the Effective Date, if necessary. (The current date appears automatically)
5. From the Action/Reason drop down menu, click on Termination. Note: Employee Status should be Active, On Leave, Short Work Break or Suspended.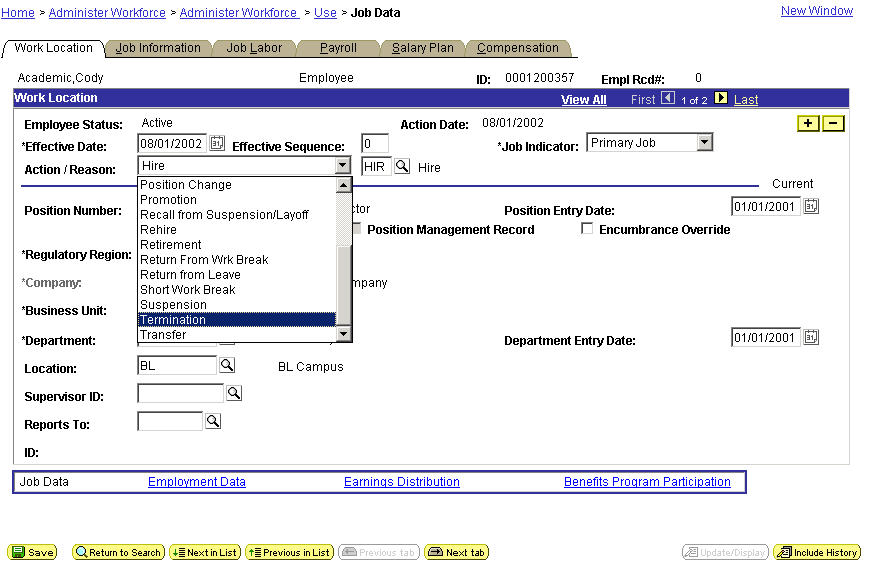 6. Click on

to the right of the Action/Reason drop down menu.
REHIRE GUIDELINES
YES
Successfully completed probationary period for former positions
Maintained satisfactory employment record
CONDITIONAL
Consider prior performance, attendance and any disciplinary action
Consider prior IU work experience
Consider references
Consider multiple university employment
Consider whether notice was given when leaving prior IU position
NO
Due to the type of infraction, no rehire permitted
May have signed a no rehire agreement
7. Click on

and a list of available Reason Codes will appear.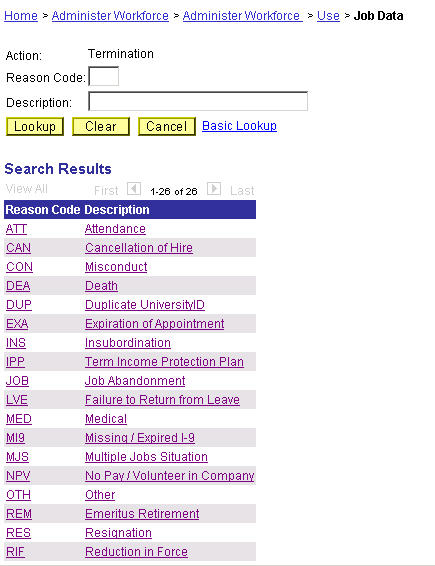 8. Click on your choice and it will automatically appear in the appropriate field on the previous screen.
9. Refer to the Job Funding user guide as the final step to complete the Terminating an Employee process.
10. Click

to complete the Termination action process. This will save into the HRMS database all of the information that you have entered.
NOTE: Job indicator logic: Termination – when a Primary job row is terminated, the E-Doc will automatically insert a Change in Job Indicator row on a concurrent job row (if applicable) changing the value from Secondary to Primary. The logic is built to first find a benefits eligible job row and then the most recently active pooled position job row. If a different job row is more desirable, a separate Maintain Job Data/Change in Job Indicator E-Doc will need to be initiated – with the same effective date as the termination – on the job row that should be made Primary.