Position Inquiry
Once you are in the eDocs tab in the HRMS Portal click on Position Inquiry.
Look up the position about which you want to inquire by entering any available information that you have into the appropriate areas and clicking on .  With the available search criteria note the following:

If you only know a part of the current the title you may use % as a wildcard indicator.
For position status it is a good practice to select Approved unless you are looking for: Deleted, Frozen or Temporarily Inactive.
NOTE: It's best to try to obtain the Position Number, but if you don't have it, you may utilize the other available search options below.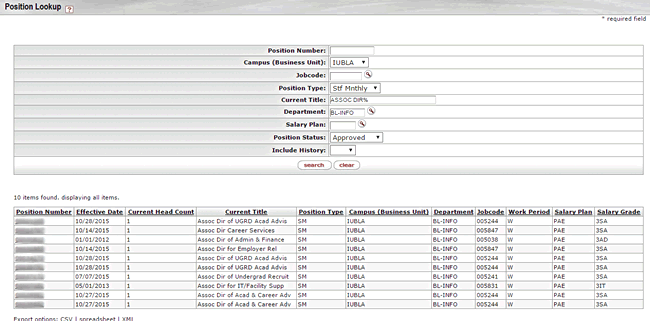 Click on the Position Number of your choice and the Position Inquiry screen will appear.  Due to the length of the entire document, the Detailed Position Description screen shot is not displayed below.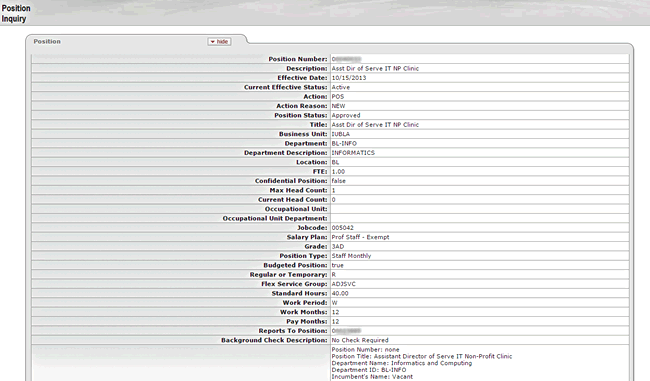 We have displayed a position that is vacant, but if the position had an incumbent, the appropriate information is displayed at the bottom of the screen.

Use the hide/show button to display any current incumbents.
Click to complete the inquiry.