Job Inquiry
Use the Job Inquiry E-Doc to look up an employee with an active primary job. The information resulting in the search will include the employee's current and future status as well as their history if selected.
Enter as much information as you know about the employee and click Search.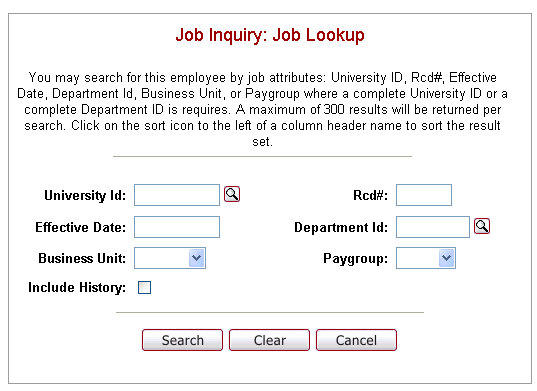 Notes:
If you do not know the University ID of the employee you wish to inquire; select the , and you will be taken to the screen below where you are give the option to search by their Primary Name. An example would be: Rossi,Valentino (Last,First) no spaces and a comma between.

Select the Include History check box to view past instances of the employee's job history. By default, the results set will return the current and any future dated job rows.

If an E-Doc is enroute; the changes contained in the E-Doc will not be shown in the job inquiry results. This lookup can be used by approvers to review the differences between the information on the E-Doc and what currently exists in the PeopleSoft system.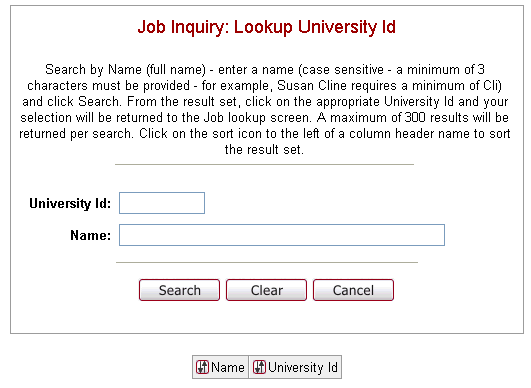 Click on the University ID of the employee for whom you want the results and the following screen will appear.
Notes:
Recently the Funding associated with the employee's job record has been added to the job information page.

This page will also display TIME work area information for those employees who are tracked with the TIME keeping system.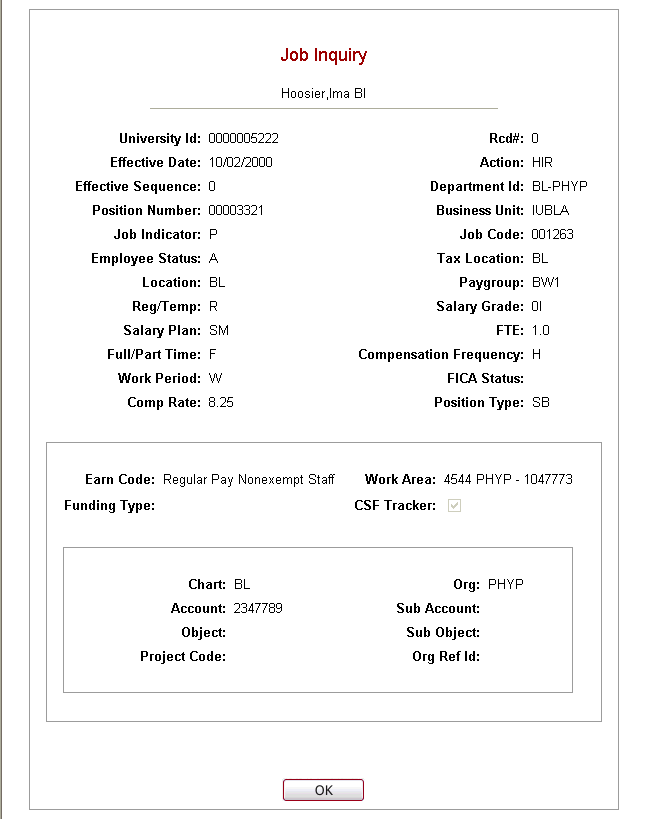 Click to close out of the screen. It will take you back to the Job Lookup page.