Accessing Electronic Documents (eDocs)
1. Log in to the HRMS Portal in One.IU
To log in enter your IU Network ID and Passphrase, then click the login button.
2. Once on the HRMS Portal, click the eDocs tab. Open your document by clicking on the appropriate link.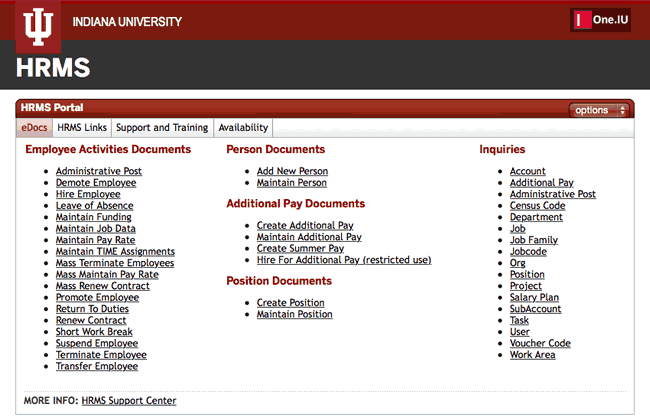 3. After clicking any of the links, you will be taken to the Duo Security's Multifactor Authentication Screen.  This example shows the Duo token selected as your device. For further information about Duo we have provided several links below from the IU Knowledge Base.
https://kb.iu.edu/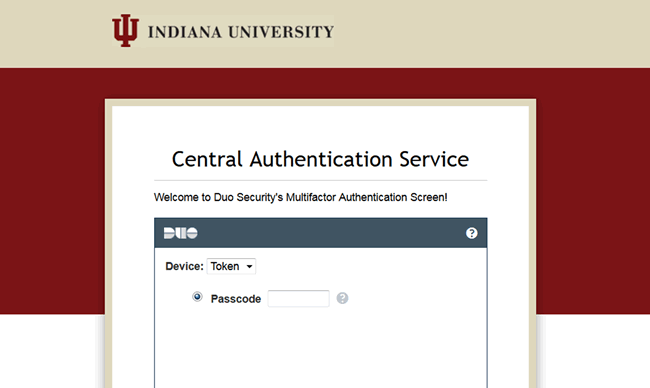 While it is assumed you have the duo app or token set up through your department administrator, the links below provide a general overview of each type.
5. Your selected e-Doc will now open. Continue entering the information into the e-Doc, using the instructions found in SOS as needed. In this case, we have chosen the Hire Employee e-Doc.