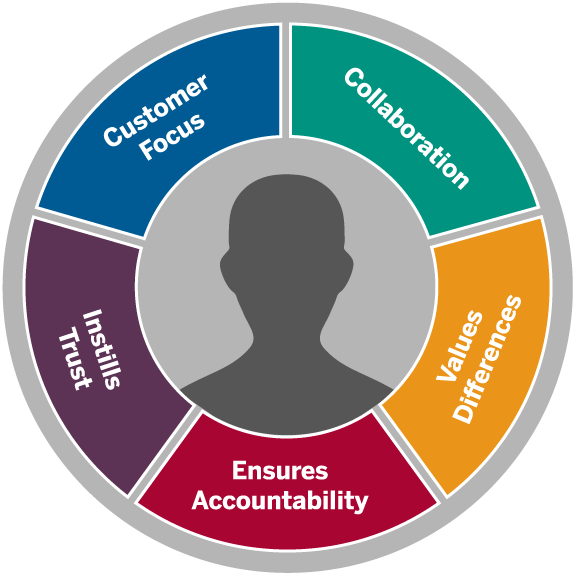 IU Staff Core Competencies
IU Staff Competencies: Skills for Success
Competencies are observable skills and behaviors that contribute to workplace success. The Indiana University Staff Competencies give employees a common language to describe how we work together, what to expect from each other, and how to maximize our potential at IU.
IU Staff Competencies were informed by the mission, vision, and values of IU, and will help foster accountability among staff. They also create a roadmap for staff to view personal development opportunities and assist with career planning. IU Staff Competencies create a foundation for Human Resources initiatives including: recruitment, career progression, performance management, training and development, and more.
IU Staff Competencies were introduced to staff in February of 2019. The first university-wide application of the competencies will begin in the spring of 2019 as core competency-based behavioral interviewing for staff positions begins.